Bude Windows & Conservatories Ltd offer a wide range of quality glazing services across Bude and the surrounding Cornwall and Devon areas. We can supply and fit quality garage doors.
GRP (Glass Reinforced Polyester) garage doors
GRP (Glass Reinforced Polyester) garage doors are quite simply the best doors that you can buy. GRP has a better strength to weight ratio than steel, is a natural insulating material, it won't warp, shrink or rust and is virtually maintenance free.
A modern composite laminate, GRP is a versatile and well proven construction material that has been in use for over 50 years in a huge variety of applications, from boatbuilding, to motor vehicles, to building materials.
GRP is an inherently dent resistant laminate, able to withstand knocks and blows that would easily permanently deform and damage a traditional steel door.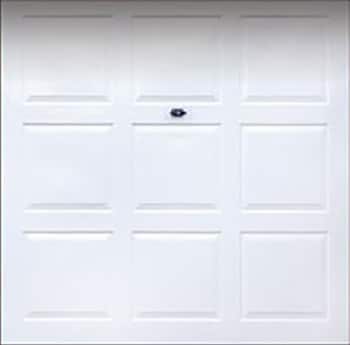 Wessex GRP doors are tested to, and exceed, the same stringent impact resistance requirements as those stipulated under BS6206:1981 as it applies to Safety Glass and Safety Plastics for use in critical locations in buildings, thereby confirming and guaranteeing the toughness of the product.
GRP is probably the ultimate material from which to manufacture a garage door. Unlike steel, GRP door panels will not rust or corrode, and are particularly suitable for areas close to the coast where steel doors are severely tested and often have a disappointingly brief life.
Unlike timber, GRP door panels will not shrink, swell, warp or twist and do not require the regular attention needed to ensure a timber door retains its good looks.
GRP can be moulded in smooth gloss finishes or with a stunningly life like Woodgrain finish, using moulds taken from real high quality solid timber door designs to give an authentic and faithful finish to your garage door that will even deceive the experts.
GRP doors are manufactured by skilled laminators and finishers in our Verwood factory where each door is built to order. Unlike mass produced 'synthetic' machine applied finishes, Wessex timber effect doors replicate nature in that, when completed, no two doors are ever identical, each having been built and finished by hand.
When cured, each GRP door is a single homogenous composite panel that includes galvanised steel stiffening for strength and solidity as an integral part of its structure.
One further significant feature of GRP is its' ease of repair. Should a door panel become scratched or damaged, GRP, more than any other material used in garage door construction, is easily and effectively restored leaving a repair that would pass the closest inspection.
Please Contact us today to see how we can help you
ABS garage doors closely match and complement the finish of today's widely available white PVCu window products and share their durability and low maintenance nature.
The Wessex ABS Range encompasses 10 popular door designs. These doors are characterised by crisp, clean, deep profiles and have a low-gloss white finish.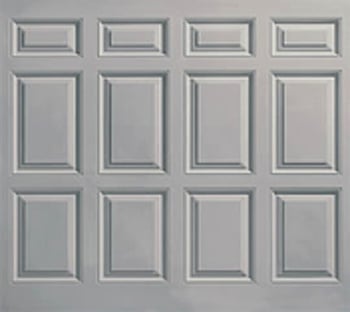 The warm traditional appearance of Wessex Timber garage doors is due to the beauty of the solid cedar panel or external grade ply panel with cedar facings used in construction. 
Our doors are made from timber produced from renewable sources and the raw materials must meet our rigid standards before being hand crafted into a quality Wessex Timber garage door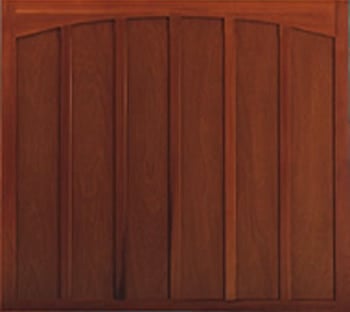 Garage doors are guaranteed against any form of manufacturing defect for a period of 2 years from the date of original purchase, they are also guaranteed to operate safely and smoothly for 10 years.
Electric operators are guaranteed against any form of manufacturing defect for a period of 5 years for mechanical elements, motors and transformers and for a period of 2 years for other electronic and radio equipment.
The exterior finish is guaranteed to provide an effective weatherproof of membrane which will resist perforation of the substrate from the weatherside due to corrosion for the periods indicated below:
10 years – GRP
2 years – Primed steel, basecoat timber doors
Colour change or fade to the exterior surface will be limited and uniform for a period of 2 years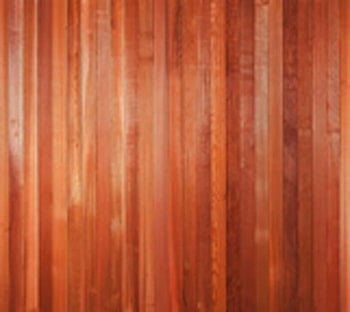 Here a few recent Testimonials from Carports, Canopies & Veranda Customers:
"We have finally erected our Simplicity 6 canopy, amid some terrible weather. We are extremely pleased with this and have had nothing but excellent responses from everyone who has seen it. The structure is far superior to any other which we considered."
"Really happy with it! It was the best thing we could have done, it has transformed the side of thebungalow and Rob said the guys did a great job."
For more information on our garage doors, please call us now 
Frequently Asked Questions (FAQs)
Do you have any colour options available for your carports and canopies?
The aluminium framework used in our Simplicity products is supplied in white as standard but can be coloured to any RAL or BS colour to suit your requirements.
Do you deliver?
We deliver throughout the UK. We can deliver directly to site or to your nominated delivery address. Delivery is free to all locations
Do you install?
We do offer an installation service at an addition cost if you prefer us to install the system for you.
Alternatively, you may choose to install the products yourself. We do supply comprehensive installation guides to help fit the product with ease.
Do you offer glass roofing panels?
 Yes! Our Simplicity 6 system is fitted with self-cleaning glass to create a sparkling canopy or carport that offers an unobstructed view of the sky from under your canopy, perfect for star gazing at night!
Do you supply all the components needed to install?
All products within the Simplicity Series will be sent to you as a complete kit, all you need to do is fit the component parts together and fix the structure securely in the required area.
What roofing options do you offer?
Our 4 Simplicity systems are each designed to be used with a specific roofing thickness and material. The Simplicity 35 has a 35mm polycarbonate roof and the Simplicity 16 has a 16mm polycarbonate roof. For added luxury, our Simplicity 6 is fitted with 6mm toughened glass and our Simplicity Alfresco is fitted with 8mm toughened glass for the ultimate high-end finish to your veranda.
Are your products classified as Non-Fragile?
The Simplicity 35 has passed the CR(M) 001:2005 Test for Non-Fragility of Profiled Sheeted Roof Assemblies and is certified as a Non-Fragile system. The Simplicity 16 and 6 systems are not classified as Non-Fragile and so require the roof to be labelled as such, if installed in a commercial
environment.
Do your structures require planning permission or building regulations?
Planning permission and/or building regulations are sometimes required before a canopy, veranda or carport can be installed, this is all dependant on a number of factors including the area the structure will cover, the height and whether your building is a listed building or on designated
land. We advise contacting your local planning department for specific advice on your requirements.
How do I order?
You can call us on our contact number at the top of this page to speak to our friendly sales advisors or email us with your request and we will get back to you as quickly as possible. 
What are your lead times?
 Our lead times vary dependent on the product chosen, however we will always aim to get these to you within the deadlines required by you.
For more information on our garage doors, please call us now