Conservatories Cornwall and Devon
Add extra space to your home with a new conservatory or orangery
Do you need some extra room in your home? A conservatory or orangery is the perfect solution to adding much needed extra space into your home without the upheaval of moving house. Our team can offer expert advice in helping you find the best conservatory or  orangery to suit your requirements.
Our conservatories and orangeries are expertly fitted using only the best materials offering maximum protection and weather control all year round.
We offer quality PCVu and aluminium conservatories and orangery installations across Devon and Cornwall. If you are planning your dream home visit our showroom to see some excellent examples of our products or contact our team to see how we can help you.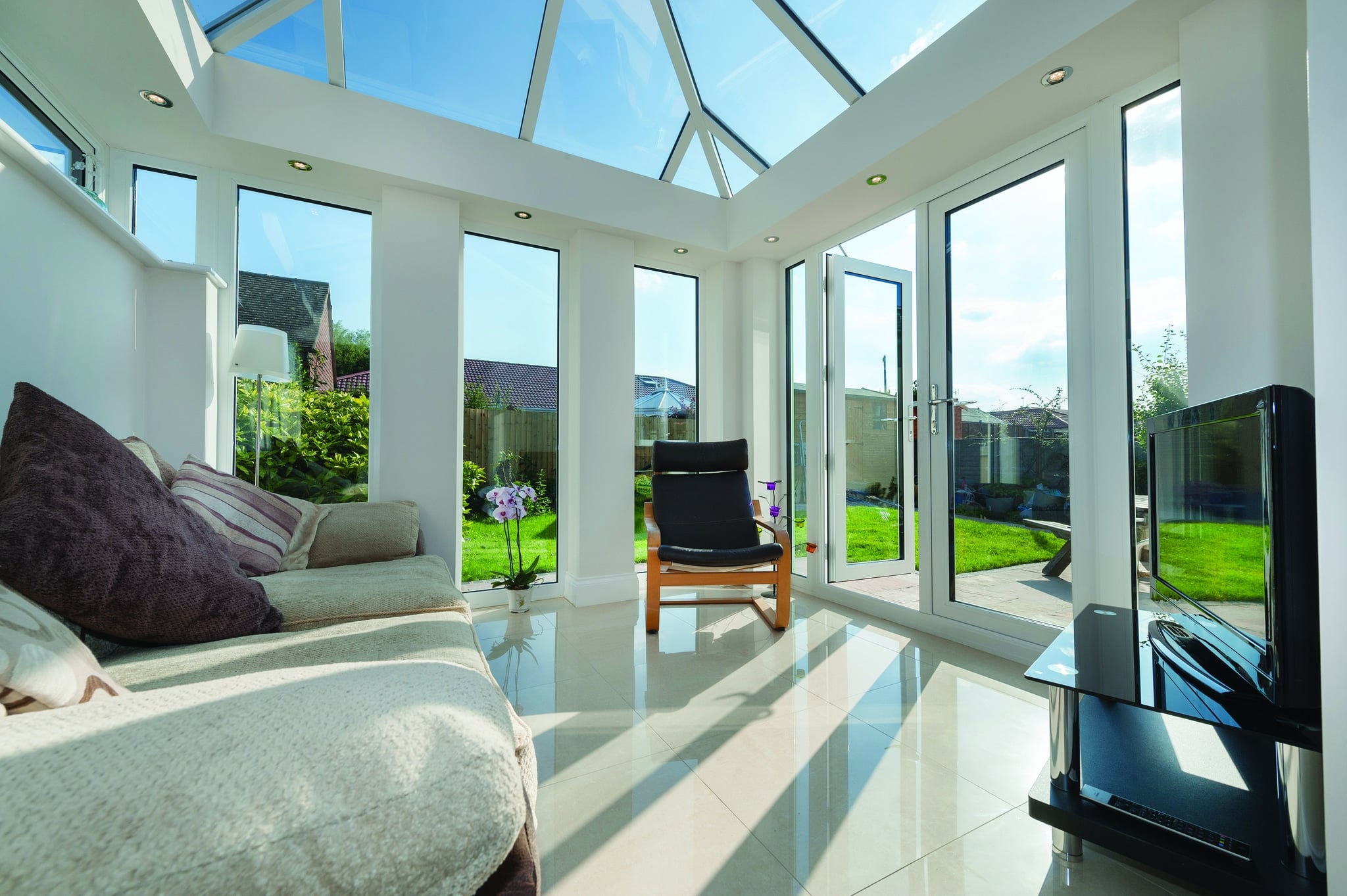 Visit our show room, or contact us to see how we can help you.  Call
Polycarbonate- this is a lightweight material which provides good insulation and is cheaper than
glass but not as transparent or sound resistant.


Celsius Elite Roof Glass- with its blue tint and improved abilities, Celsius Elite is the ultimate in
performance glazing.


Guardian Tiled Roof System- garden room roofs are rapidly becoming the desired choice for extended living, helping to make a real room extension that's part of the house.

Ultraframe Living Roof -Ultrasky Roof


Find Out More About Our Specialist Glazing Services…