ÜniSlide - strength, quality and security
All parts are made from the finest composition of materials to the highest of exacting standards. Each panel slides with ease, but with a weight and rigidity that reflects its strength, quality and security. 
The versatility of our aluminium extrusion systems allows the production of doors in a wide variety of colours inside and out. 
Doors can be assembled in a limitless run of units with each sliding panel up to 3m high and 2.2m wide, making it ideal for a wide variety of residential and commercial situations.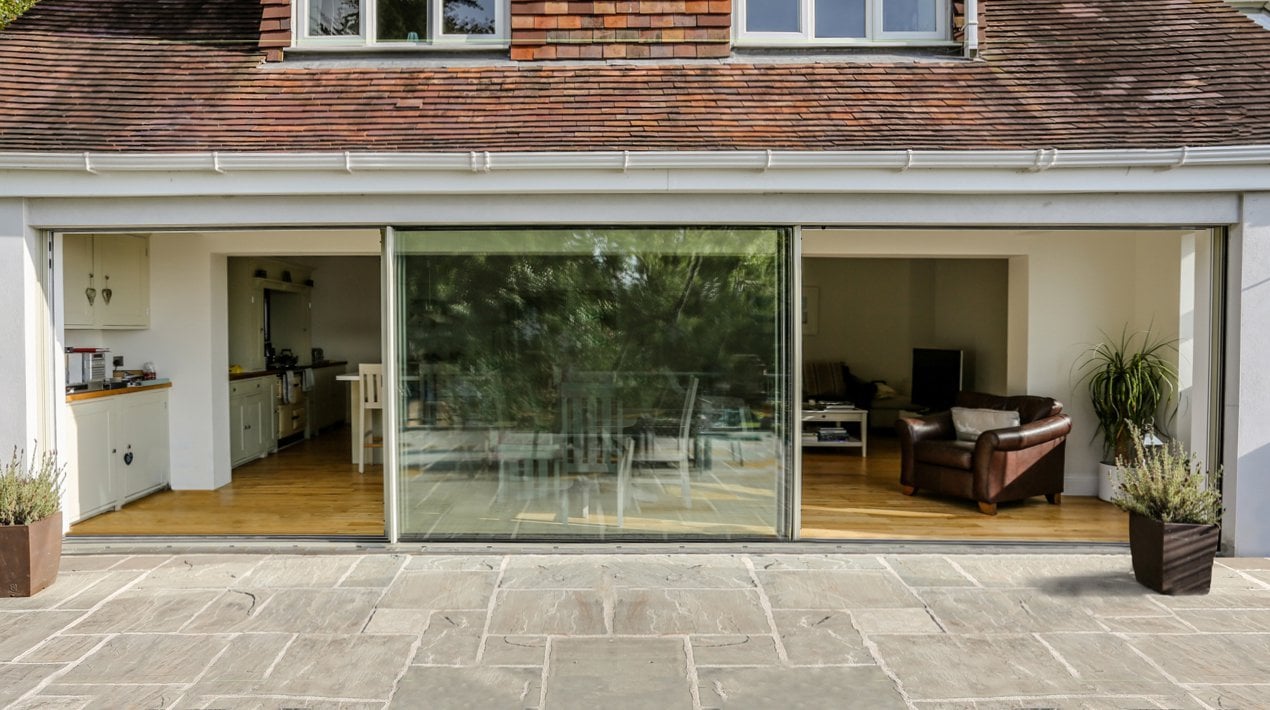 Visit our show room, or contact us to see how we can help you. Call
ÜniSlide - a leading manufacturer
ÜniSlide is manufactured to the highest standards in the UK and has been independently tested to British and European Standards.
Additionally, ÜniSlide complies with building regulations and carries the CE mark, meaning it meets all regulatory requirements.
The design team has created a product that combines simplicity, elegance and performance, crafted with a clarity of mind and vision that's echoed in the clean, minimalist slim lines of the ÜniSlide panoramic door system.
But slimness is not weakness – after years of design and engineering development, ÜniSlide delivers the robustness required for the varying climate.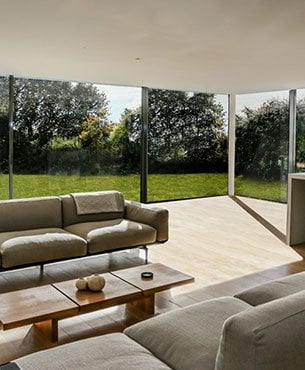 For more information on our Unislide installations, please call us now